Feryal is drowning in debt from the loans she took to support her children




Rand Al-Kayyali
, our Community Contributor, has verified this case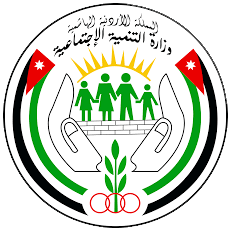 The beneficiary's information was also verified by the Ministry of Social Development
Case description
AMOUNT NEEDED 2,807 JOD
Accumulated loans (the remaining (not full) amount of the loan)
JOD
917 loan that was taken for Feryal's daughter's college education
852 loan that was taken for Feryal's son to finish university and receive his degree
Household essentials
JOD
300 Food parcels (for a duration of 4 months)
130 Stove / oven (used, yet under warranty)
120 Washing machine (used, yet under warranty)
175 Refrigerator (used, yet under warranty)
90 Delivery fees
35 Kerosene heater
Feryal's daughter's needs
JOD
100 Vouchers for purchasing clothing for university
88 Transportation expenses (4 months / 3 days per week)
FERYAL'S STORY
Feryal, a mother of three, is 59 years old. She became her children's only provider after her husband passed away (in 2006) from kidney illness, and although she is still struggling, she tries her hardest to give them a good life.
Due to a lack of money, Feryal's late spouse was unable to undergo treatment for his hereditary kidney condition; unfortunately, he also lost all his family members due to the same illness. Regretfully, his three kids have the same illness, and as a result of the symptoms, their bodies have become weaker.
Regarding Feryal's eldest child, he refused to give up or succumb to his condition. He fought through the challenges and earned a bachelor's degree with a GPA of 86.9 (with honors). He then went on to earn a Master's degree in Finance and Banking Sciences with a GPA of 82.9. Right now, he's searching for a good career opportunity to help his family and make their circumstances better. Similarly, Feryal's daughter is pursuing a pharmaceutical diploma. Out of 73 hours, she has completed 42 study hours, earning a GPA of 55.7%. She's currently enrolled in 13 study hours for the year 2023/2024, and if she registers 18 hours of study in the second semester of 2023/2024, she will graduate.
The remaining amount that Feryal receives from her deceased husband's income is only 15 JOD (after the deductions for the loans). What Feryal really needs is to pay off the debt she has racked up from loans, cover her daughter's transportation expenses, and supply a few necessities for the house. Loan repayment significantly improves their living conditions, allowing her to spend her monthly salary entirely on her family and visit the hospital for her children's medical care because they are covered by government health insurance.
Thanks to our donors
2023-11-28
Recurring donor
donated
150

JOD
2023-11-28
بنك الاتحاد
donated
28

JOD
2023-11-08
Recurring donor
donated
150

JOD
2023-11-06
Anonymous donated *.** JOD